12V DC Ball Valve Actuator for Controlling Caravan/RV Pumps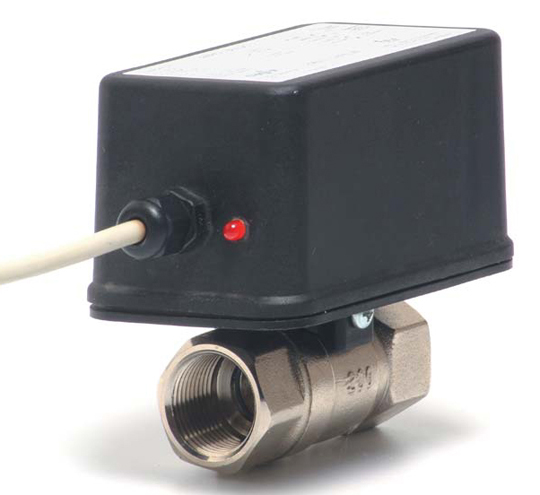 12V DC motorized ball valve, with a rapid (5 Secs) response
High quality motorized ball valve and electric actuator, for controlling water pumps in Caravan/RV applications.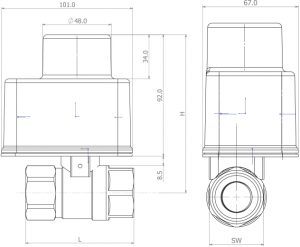 Characteristics:
Speedy five seconds open/close operation
Power supply: 12V DC
Waterproof
No emergency mechanism. In case of power failure the valve stays in its last position.
Easy installation
Reliable
Heavy duty
Working temperatures:
Working temp. 100°C
Short term temp. 140°C
Configuration: Please select the desired valve diameter.
Valve sizes: ½", ¾", 1″
Starting position: Normally Open (N.O.) / Normally Closed (N.C.)
Optional LED indication for fully open valve position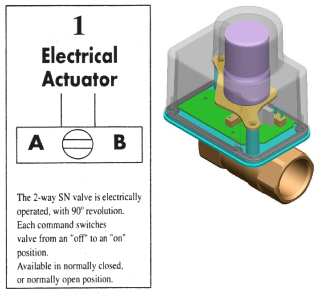 Available actuator types:
| | | | | |
| --- | --- | --- | --- | --- |
| CAT. NO. | Voltage | Current | Position | Indicator |
| 1END00012 | 12V | DC | N/C | NO |
| 1ENDO0012 | 12V | DC | N/O | NO |
Available valves types:
| | | | | |
| --- | --- | --- | --- | --- |
| CAT. NO. | Size | H mm | L mm | SW HEX |
| 1N2008013 | 1/2″ F-F | 114.5 | 62.5 | 25 |
| 1N2012013 | 3/4″ F-F | 118.0 | 72.5 | 32 |
| 1N2016013 | 1″ F-F | 121.5 | 84.0 | 38 |
| 1A2008013 | 1/2″ M-F | 114.5 | 57.5 | 25 |
| 1A2012013 | 3/4″ M-F | 118.0 | 70.0 | 32 |
| 1A2016013 | 1″ M-F | 121.5 | 79.5 | 38 |
Gidi Gottlieb: International Sales Manager Mail: Gidig@sagiv.com
Nurit Cohen: International Sales Administrator Tel. +972-8-6565333 Ext. 104
Sagiv General Tel. +972-8-6565333, Fax: +972-8-6565440