Gas Safety Ball Valve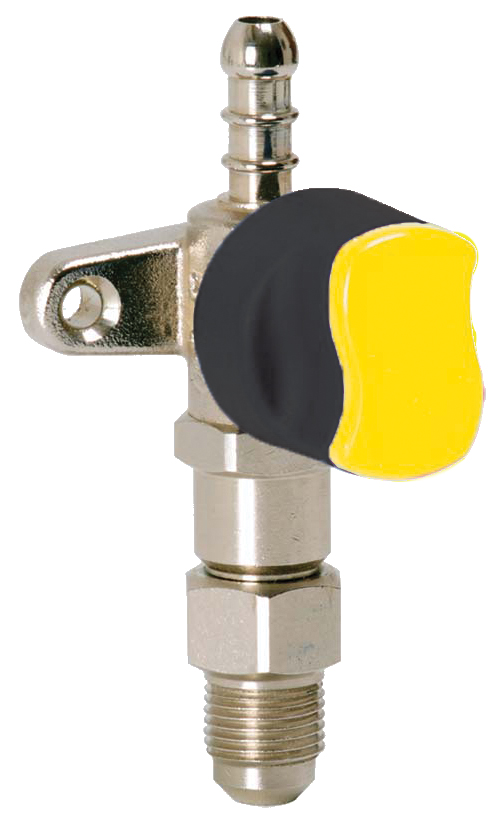 Gas Safety Valve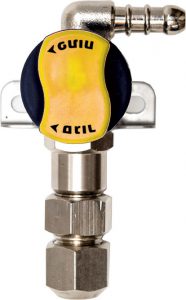 Features:
Manually operated gas safety valve assembly with lockable handle, designed to prevent accidental opening of the gas line by children.
Thermal protection fuse that automatically shuts-off the gas flow when the valve is exposed to high temperature, e.g. in case of fire. Once activated, the thermal fuse cannot be open again.
Excess flow valve assembly with automatic reset function, that provides quick shut-off of the gas flow in the case of accidental increase in gas flow rate e.g. when a gas pipe is disconnected or broken.
Once closed, the excess flow valve remains closed until the pipe system is repaired and pressure on both sides of the valve is equalized.
Materials:
Body – Brass with Nickel Plating
Ball – Brass with Chrome Plating
Thermal assembly valve – Brass
Fusible material – Bismuth 96
Excess flow valve – NBR Rubber
Thermal assembly spring – Stainless Steel
Excess flow assembly spring – Stainless Steel
Ball valve handle – Reinforced Nylon
Gaskets – Teflon and NBR Rubber
Technical data:
Inlet – 3/8″ O.D. Copper Pipe Flare
Outlet – 3/8″ I.D. Rubber Tube
Temperature of thermal fuse activation – 96°C
Closing flow rate – 0.9 kg LPG/h
Maximal flow rate after closing (bypass flow) – 5 l/h
Operating pressure – 30 mb
Maximal pressure drop – 5 mbar
| | | |
| --- | --- | --- |
| CAT. NO. | Size | Qty/Box |
| 1GS006000 | 3/8″ – Straight | 40 |
| 1GSR06000 | 3/8″ – Right Angle | 25 |
| 1GSL06000 | 3/8″ – Left Angle | 25 |
Gidi Gottlieb: International Sales Manager Mail: Gidig@sagiv.com
Nurit Cohen: International Sales Administrator Tel. +972-8-6565333 Ext. 104
Sagiv General Tel. +972-8-6565333, Fax: +972-8-6565440