Air Conditioning Valves Specifications
A line of products designed for HVAC Systems
The Blue Line includes a range of ball valves and zone valves. The ball valves range characterizes by an elongated handle which makes them perfect for HVAC installation.
The valves mechanism is based on Sagiv's high quality ball mechanism.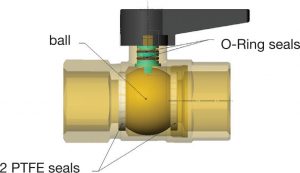 Specifications:
Main body Material – Standard Brass CW617N
Ball Gaskets Material – P.T.F.E
Working Pressure – up to 28 ATM (400psi)
Working Temperature Range – -5°C – +100°C
Options:
Pipe Sizes – 1/2" up to 2"
Threads – Male, Female, NPT, BSP, Flare
Plating – Nickel, Nickel-Chrome
Handle Size – Various handle size and shapes
In addition Sagiv provides custom-made solutions that can meet various customers' specific requirements.
Standards:
The Blue Line products are manufactured according to the Israeli standard no. 1144.
Other international standards are available.