ThermoWise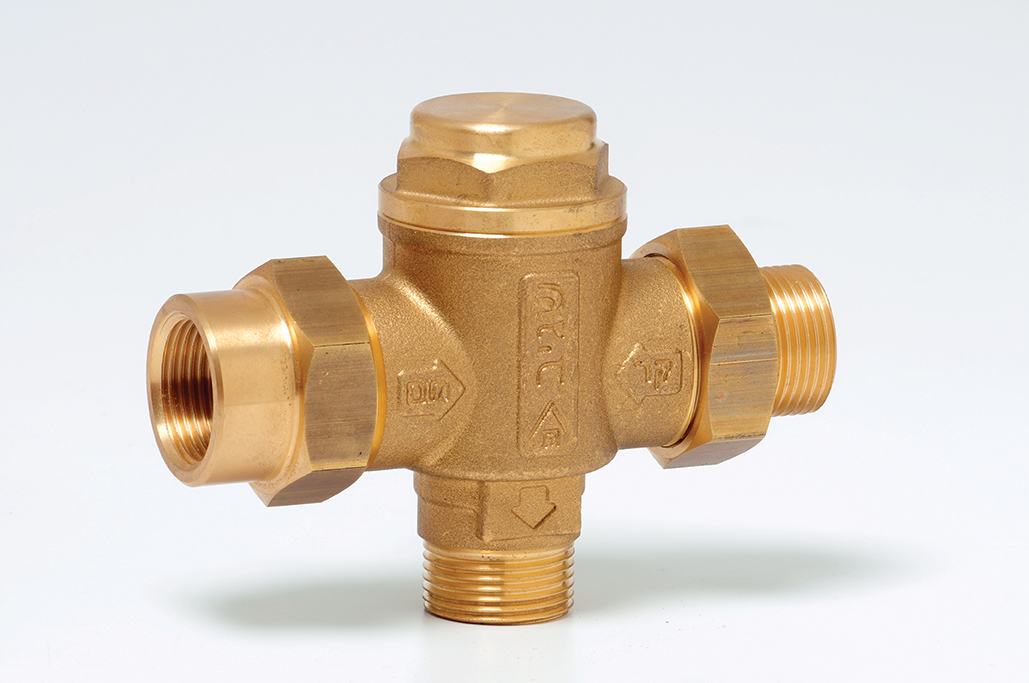 Sagiv's novel ThermoWise valve gives you maximum savings in your combined solar and gas water heating system
Sagiv ThermoWise is an innovative thermostatic diverting valve that maximizes the energy savings and minimizes the energy cost, in a combined water heating system, typically for a Solar system that is backed-up by a Gas water heater.
When such a combined system is used Sagiv ThermoWise controls the Solar system hot water outlets as follow: When the temperature is hot enough (pre-defined) the flow is diverted to the home hot water piping system. However, when the temperature drops below the pre-defined temperature, the flow is diverted to the Gas heater.
In such automatic control, the Solar energy use is maximized and the Gas heater is only used when necessary.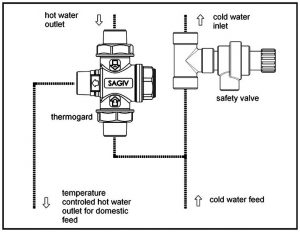 Features:
Minimizes energy cost for water heating purposes
Green product – Saves energy
Protects the hot water pipe system from cracks, scale, swelling and corrosion
Perfect for Solar heating systems that are backed-up by a Gas heaters
Can be easily fitted to existing and new plumbing systems
Advantages:
Special mechanism that ensures no spikes in the home water temperature, at the moment of diversion from one system to another
No pressure loss even when multiple taps are open
Large area filters that prevents form clogs as of dirt, scale and fur
Extremely accurate temperature control mechanism – no temperature spikes
Meets multiple international standards
The temperature can be pre-defined to any required temperature
Gidi Gottlieb: International Sales Manager Mail: Gidig@sagiv.com
Liza Shtoff: International Sales Administrator Tel. +972-8-6565333 Ext. 104
Sagiv General Tel. +972-8-6565333, Fax: +972-8-6565440