ThermoGard TSO 45ºC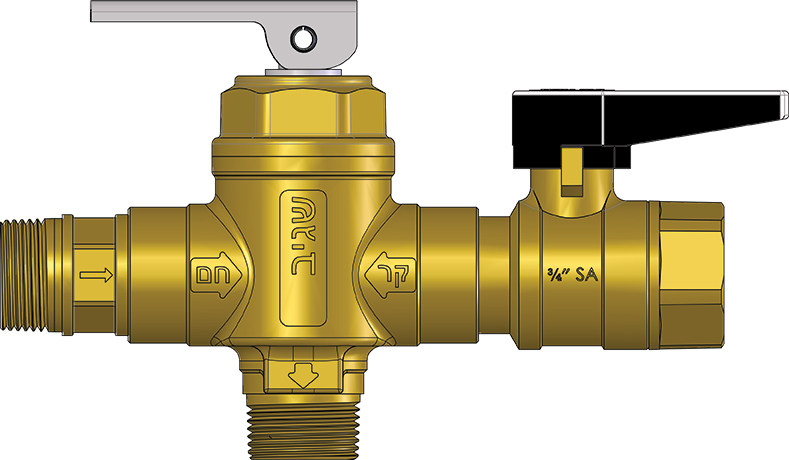 Washable Thermostatic Mixing Valve (TMV) that allows for system sanitation
Special applications TMV aimed at locations such as nursing and sheltered accommodation. The TMV limited the hot water temperature to 45ºC to prevent scalds and include a built-in mechanism that allows for system sanitation, in order to prevent bacterial infection (such as Legionella). The TMV is approves by the Israeli Ministry of Health.
Instructions for flushing the system and executing a shock treatment using a thermal shock.
The flushing of the system will be done in the frequency indicated in the local Standard and according to the requirements of the Ministry of Health.
Closing the ball valve at the cold water inlet
Opening the upper valve lever to vertical position
Flushing hot water at the required temperature for the duration required following the sanitation guidelines
Lowering the upper valve lever and opening the ball valve back to working mode
Checking that the temperature is back to 42ºC-45ºC
Gidi Gottlieb: International Sales Manager Mail: Gidig@sagiv.com
Liza Shtoff: International Sales Administrator Tel. +972-8-6565333 Ext. 104
Sagiv General Tel. +972-8-6565333, Fax: +972-8-6565440